Hilen Godoy's digital sketches are a window into her intimate inner dialogues that she has with herself—along with microscopic views at the most nostalgic details. Godoy's use of vibrant primary colors and rough draft style make you feel included in her fuzzy mindspace, like you yourself were part of that particular memory.

- zonted
When you lay your eyes on a Godoy artwork, what you're really looking at is an intimate reminiscence of her life. Which means collecting a Godoy is like pocketing one of her innermost memories. And that's what draws you in to want see and collect more.
🖼 view Hilen Godoy's art in the zonted genesis exhibition: https://www.cryptovoxels.com/play?coords=S@308E,583N,5U
How did you get into crypto (NFT) art?
It was in the middle of lockdown here in Argentina. At that time, I was working from my home for a little local photography studio and I wasn't having a good time—more specifically I was working lots of hours and not getting paid a good income.
I talked with my friend Milton Sanz about it since we used to work together in an advertising agency some time ago. And it was at that time when he told me about cryptoart. He guided me and helped me comprehend all the little details of the different platforms.
I find it funny now because it took me a lot of time to understand what this world was. I was even scared or distrustful. Now I can't thank Milton enough. It was a life changing presentation.
Were there any particular things that you were scared about the crypto art space? How'd you get over your fears?
I think my biggest fear was how to interact with people in other language that's not my native one. Would they engage with me and my art?
And of course, I have a lot of insecurities especially as someone who has zero experience in a new field such as cryptocurrency. I eventually got over those fears by encouraging myself, knowing that I was giving my authentic self in those artworks, and reading and trying to learn about this world.
I've met a lot of amazing and nice people from all over the world in the process—artists & collectors—and it feels great to have taken that leap!
We saw that "Sin Miedo" came after you took a brief pause but now "you're back for good". Are you finally able to focus on art full time now? What were you doing before?
I'm really excited to tell you—and a little bit scared too, lol—that from now on I can focus on art full time. I've been working in the graphic design field for several years now, in different advertising agencies and design studios. I must say I've lost some interest in that matter.
Cryptoart gave me the chance to work on my illustrations, focus on art, and opened up this world of creation and freedom. So last month I became a 100% freelance illustrator, looking forward to focusing on cryptoart and art in general.
Congrats! That's amazing news and we're really excited to hear that. What were your main hesitations and challenges that you were feeling before making the leap to full-time freelance illustrator?

Do you have reliable clients that are supporting you or other income sources while you make this transition?
Thank you! I think it just felt like something so new, so different to the traditional work methods and forms I was used to.
There's this romanticized myth that artists have to 'struggle' in order to survive or things like that and I almost believed the myth. It took me some time to understand that it doesn't have to be like that.
I wanted to make the transitions in baby steps to help me digest the transition to full-time freelance illustrator so I've stuck with some reliable clients. I also work on my personal pieces at the same time.
Hopefully someday those commissions won't be needed :)
What inspires you to create art? Why?
I think the things that inspire me the most are my personal experiences, dialogues that are stuck in my head, words I heard that keep repeating, heartbreaks, images or objects I see on the streets, poetry and books.
I believe I become obsessed with these things, and art it's kind of a cathartic method to release them from my head. I also have a hard time finding the words to express some things I really want to transmit, concepts and thinking sometimes download in a more abstract way in my head, like in pictures or images, so I found in illustration or art in general an easier way to communicate them.
What's an ideal day look like for creating art? Do you find your work space and environment plays a significant role in your creativity?
The ideal days are the ones with no appointments or responsibilities towards others, where I can focus on what I want to develop and I can take the time to enjoy the process.
I think a work space and a good environment is key. And I believe having a tidy work space helps a lot to ease our minds and let the creativity flow. I'm lucky enough to live with my two cats in a really cool place with awesome sunsets. I've decorated my workspace so it feels like home and is a fun place to stay at the same time.
I must say I'm a little bit of a hermit, I really enjoy my work space that happens to be my living space too, so I barely go out lol.
You've come a long way from your interview with Intern Mag in 2018. Back then your "style" was more laissez faire and you mainly created stylograph illustrations depicting strong female characters. How would you say your artistic style has changed over the years?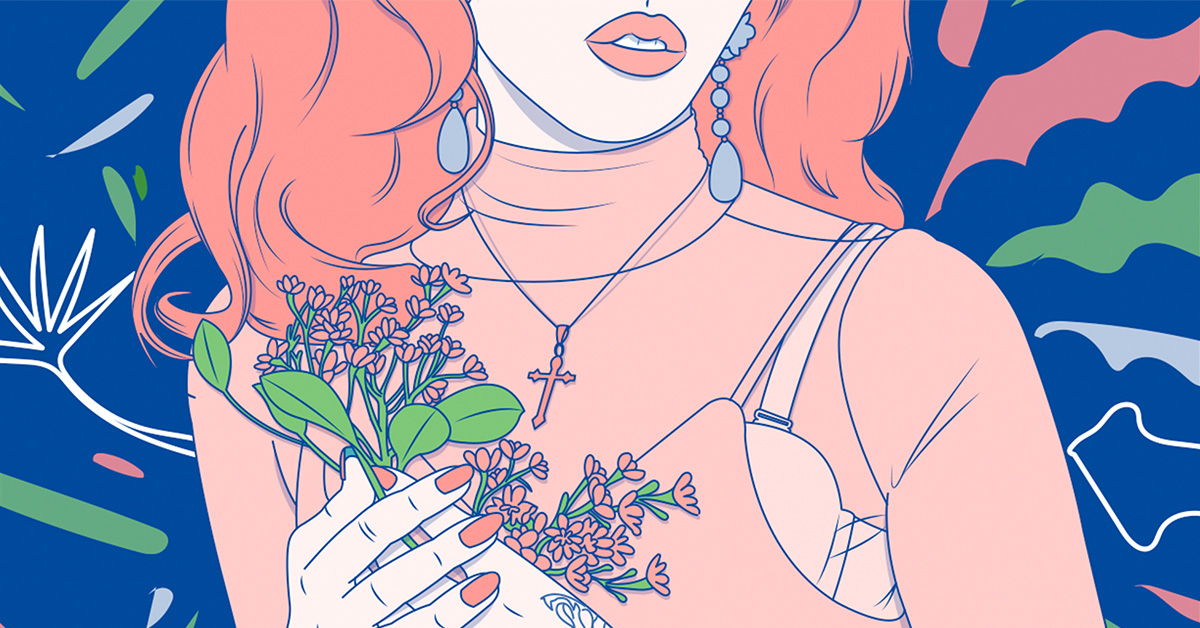 My style has changed a lot in these few years—the main change I think is where I focus my intentions.
Before I was so worried about how clean and tidy my illustrations were. I used to work in digital illustrations on my computer, using the pen with my mouse and was really obsessed to get it right—like it was kind of a fear to show my real strokes. Eventually I started to lose fear to show what I really wanted to do. I've started to watch carefully what was around me, to study the lights, shadows, anatomy, and morphology of things and humans, on my own and on my way.
Not seeking for a perfect result but to transmit what I wanted to in that particular moment and way. I think my style became more authentic and honest. And I hope it continues developing and changing.
Your past works have mostly focused on using muted primary colors (reds, greens, blues, yellows). Your newer pieces are starting to introduce the more vibrant hues of the primary colors. What made you decide to start introducing those into your work?
Since I was little, I used to draw constantly—just with a blue pen and some cartoons on the TV in the background—so my experience with color is kind of new to me.
Sometimes I have a hard time picking colors, when I find a few which I feel comfortable with, I stick with them, lol. Color it's a difficult field for me, it's hard work to find some that make sense and inspire me to create something new, so maybe that's why I'm always oscillating in the primary palette.
I had the need to introduce these new colors otherwise I felt really stuck. It can take me a long time, but once I found a few combinations that work, it allows me to try new compositions and pieces, and I kind of fall in love with those colors for a while.
What's the most recent color palette that you've fallen in love with? And what are some non-primary color palettes you're excited to experiment with?
I'm in love with those neon and almost fluorescent colors only RGB combinations can reach, they are a fantasy. On the other hand, I'm trying new methods and different canvases to what I'm used to, such as oil painting.
So there are multiple combinations of pigments I would like to try, mostly nude and earthy colors. It's hard to learn I must say, but hopefully I can share my paintings with you in the future.
When you started minting on SuperRare you started interacting with your audience in English instead of Spanish. How do you recommend international artists gain a footing in the global crypto art scene? How have you been focusing on gaining exposure for your work?
Although my english is not that good, I think interacting in english allowed me to connect with different artists and also collectors from different parts of the world.
Interacting with your audience in a language the majority will understand is key, and also being confident to reach out and chat with different people. The dialogues with both artists and collectors help a lot to understand more about the cryptoart scene, and if you're lucky enough, maybe you make some new friends.
I like sharing some of my processes on video, little details of the next drop, and the development of a piece I'm working on. I share all my works on my instagram account, and my twitter account too. I try to be active in social media and I'm always looking for a new platform to share my work.
Have there been other things you've been thinking about trying to get more exposure for your work? For example, doing a collaboration with another crypto artist, or trying give-aways.
Yes! We've done a massive drop with CryptoArg collective last September on Nifty, that was awesome. And I don't know if I can reveal this, lol, but with Tierras Raras we've been planning a collaboration in Async platform.
We've been with a lot of work but I think we'll have it soon! And of course, I have a long list of artists I would love to collaborate with in the future! Hope to have the courage to ask them, lol.
There are some pieces in the NFT world that call out to me. When I see an art piece that evokes emotions in me that feeling is what compels me to collect the art work.

The pattern with squares in her art is something that really peaks my interest and makes her art stand out.

- Ioannis
Read the entire collector's opinion by Ioannis here:
Any shout outs?
Shout out to Milton Sanz, an amazing artist I admire a lot and a really good friend thanks to whom I entered in this crazy but beautiful world.
Other shout out to CryptoArg, a collective of awesome and diverse Argentinian crypto artists, with whom we plan some new collaborations.
Notable past exhibitions / praise / press:
zonted genesis exhibition
1/1/2021—4/30/2021
The first ever ("genesis") digital art exhibition by zonted art gallery. The exhibition features sculptures, installations, videos, and digital creations by a wide array of notable international artists that are on the forefront of digital NFT art.
Visit the exhibition here: https://www.cryptovoxels.com/parcels/3734
BUSTERCALL - One Piece. Japan
12/2019
Krio Mag - La muestra 2.0 de Hilen Godoy
11/25/2018
Intern Mag - Hilen Godoy
06/04/2018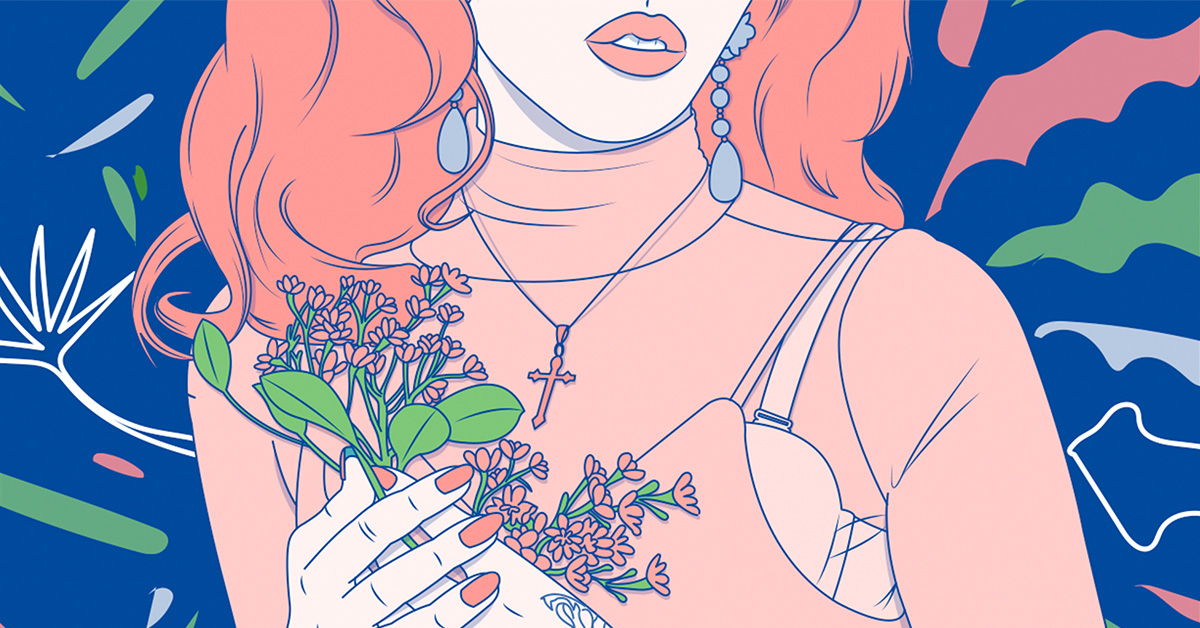 Support the artist:
---